Broomfield Water Heater Repair Services

Nothing can put a damper on your day quite like a cold, cold shower. A broken water heater is one of the most irritating things on earth, but our Broomfield water heater repair team can get it running again in just a couple of hours. We have a response time of under two hours, so you'll never have to suffer two cold showers in a row.

---
We Can Keep Your Water Heater Running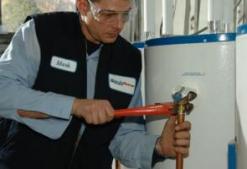 Even if your water heater is only a few years old it is probably in need of service to keep it performing at its peak.
Our
Broomfield plumbers
offer a ten point water heater systems safety and maintenance service that covers the entire hot water system in your home:
Thermostat
T&P Valve
Sacrificial Anode
Water Inlet Connection
Electric Heating Element or Gas Regulator Valve
External Tank Corrosion Check
Emergency Shut Off Valve
Sediment Check and Flush
Fitting Check and Tightening
Scale Build Up Check
The majority of hot water heating issues in Broomfield are due to a faulty thermostat. In most cases, a new thermostat is the best option for a fix because, once a thermostat breaks down the first time, the chances it will fail again are exponentially higher.
---
Sediment Build Up? Let Our Broomfield CO Water Heater Repair Team Handle It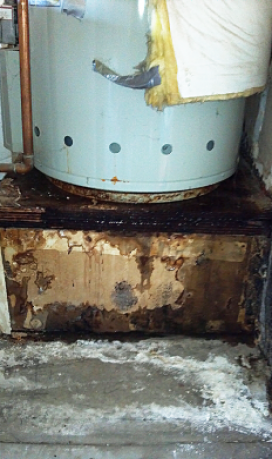 Sediment build up in the base of your water heater's tank is another typical issue that can cause a long list of problems. Sediment build up is usually overlooked for the long term, until symptoms start to have an impact on your daily life, because it's not a homeowner issue that most people spend any time on.

The fact of the matter is that sediment build up is a normal part of water heater wear and tear. The sacrificial anode in the tank combines with rust causing elements in the tank water to prevent the interior of the tank from rusting. The solid particles fall from the anode to the bottom of the tank and begin to build up. This is a design feature of most conventional water heaters. Sediment build up can lead to poor water heating in gas units and scale build-up in electrical units. It can also lead to a bacterial colony growing in the sediment causing a rotten egg smell in your water. The best way to combat this is to flush the system at least once a year.
A less common, but potentially deadly problem with conventional water heaters is a stuck temperature and pressure release valve. A T&P valve's job is to prevent the tank from overheating and building up internal pressure which could cause the tank to explode. Naturally, a failure of this mechanism could have catastrophic consequences.
---
Our Broomfield plumbing team been working on water heaters in the area from day one. We've seen every possible problem and now every fix, including the cheap jobs that were never made to last. We are so confident in our water heater expertise that we offer a 100% service satisfaction guarantee. Call our Broomfield water heater repair team to schedule a maintenance service today and get your water heater back to its old self in no time.


---
We Also Install New Water Heaters

While our water heater team can breathe life back into just about any broken water heater, sometimes it just makes better financial sense to invest in a new model. A new, high efficiency American Standard or Bradford White water heater can have a dramatic impact on your utility bill, and a new tankless water heater by Rinnai or A.O. Smith could have an even bigger impact. Call us today to talk about your options for water heaters and we'll make sure that you get set up with the perfect unit for your needs.